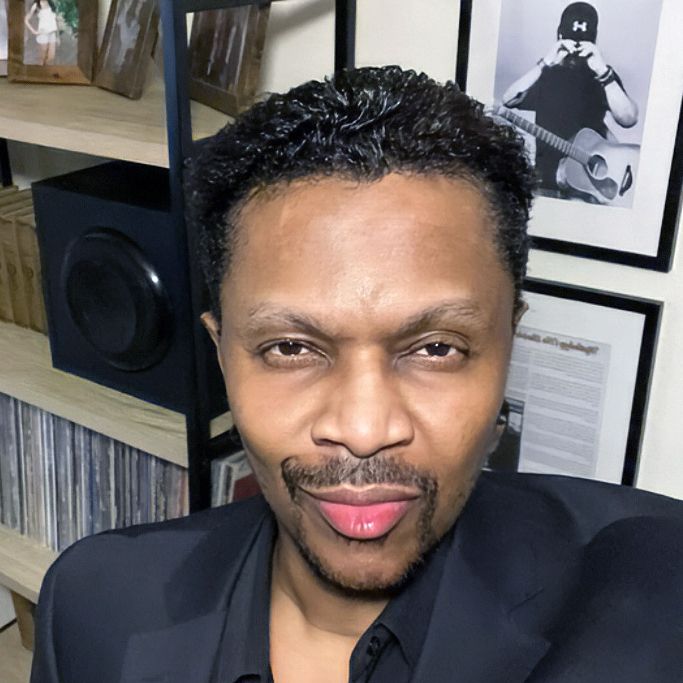 Maverick Hill
Music Artist | Screenwriter | Producer
Maverick Hill, is from Los Angeles, California. He is still learning and evolving as an Artist. A few of his Musical influences are:
Jimi Hendrix, U2, Jeff Buckley, Prince, 2Pac, Elvis Presley, James Brown, NIN, Michael Jackson, Led Zeppelin, Sly & The Family Stone, Pearl Jam, and Lenny Kravitz.
He loved Art and writing poetry in school. He wondered what his poems would sound like with music. He experimented with the school piano and an old piano-organ is his family house. He taught himself a few chords and discovered a life-long passion for songwriting.
As he grew older so did his musical choices. He became friends with local DJ's who introduced him to Techno and House Music. Maverick gained a reputation as a great dancer in the LA Nightclub Scene. He became a popular Event Coordinator & Nightclub Promoter.  During this time, he met the music legend Prince and the two became friends. He co-hosted the record-release party for Prince's song "Sexy-MF" with Actress Troy Beyer. He would later work for Prince's Nightclub "Glam Slam-LA" as Promotions Manager. Their friendship continued until Prince's passing.
After Prince shut-down "Glam Slam" Maverick helped Carmen Electra to get her career started. He introduced her to Henry Penzi who would become her Manager. He secretly provided Henry, with Videotape, to submit Carmen for auditions. Penzi introduced Maverick to Mark Wahlberg and Mario Lopez. He became friends with both. He was also close friends with Actors: Jonathan Brandis, and Kristoff St. John. Each of their deaths has had a lasting effect on Maverick.
Maverick gave his friend, RJ Williams, extensive business advice, over several months, which led to Williams creating the Entertainment Portal Young Hollywood.
He Co-Produced 'The Jones Theatre Workshop" with Actors: William James-Jones ("California Dreams"), Thyme Lewis ("Days of Our Lives") and Randy Goodwin ("The Vampire Diaries.") Maverick is extremely knowledgeable about business in all facets. His Entertainment Industry Resume includes gigs at: The Hollywood Reporter, 20th Century Fox, Disney & Warner Bros. Maverick's newest passion is screenwriting. He's has completed one spec script and is currently working on two others.
Maverick has quietly volunteered & supported many charities thru the years. A few are: Aids Project Los Angeles, Environmentally Sound, L.A. Mission, Amnesty International and Black Lives Matter.
As an Independent Music Artist, Maverick prefers the creative control, and freedom to record & release on his own schedule. He loves experimenting with traditional instruments and creating new sounds through the latest DAWs. He knows what it takes to get you on the Dance Floor and his music delivers a reason to stay there. His music is a reflection of every door he's walked thru and the unknown journey ahead.